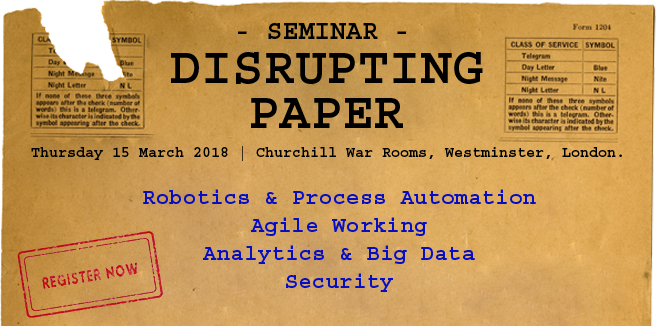 Information technology & effective back-office processes gave Britain a competitive advantage that helped win World War II.
Today, even though many companies have digitalised the customer journey, operational & support functions remain largely fraught with paper-heavy or inefficient processes.
Further, in the rush to create digital equivalents of manual processes, many have forgotten to ask themselves if the process itself can be improved.
Join us at what used to be the secret bunker that served as the government's information & operations hub during WW2 - and explore how you can automate and digitalise your operational, administrative & support functions - reducing costs by up to 90% (McKinsey) and dramatically increasing productivity too.

You will benefit from this seminar if you are a business leader, head of department, IT leader or compliance officer– regardless of whether you are yet to embark on your digital journey, or somewhere along the way.