Thank you to everyone at Xenith and those that support us in the charity events and initiatives that we get involved in!
Every year our employees get involved with various charity events and initiatives, from running events to sports sweepstakes to obstacle courses and even sailing, and 2021 is no different. Find out what we've been up this year:
Eddystone Charity Sailing Pursuit 2021
Well done to Xenith's' first-ever sailing team, Steve Kendall, Cassie Hill & Patricia Hurley, for competing in the Eddystone Charity Sailing Pursuit 2021 and raising funds for Xenith's nominated charity, Marie Curie, who provide hands-on care and vital emotional support through terminal illness.

They did very well with a 2nd in the company crewed boats and 25th out of a field of 70 boats. Special thanks to Steve, as well as Adam and George (Steve's boys) and all involved that make this happen.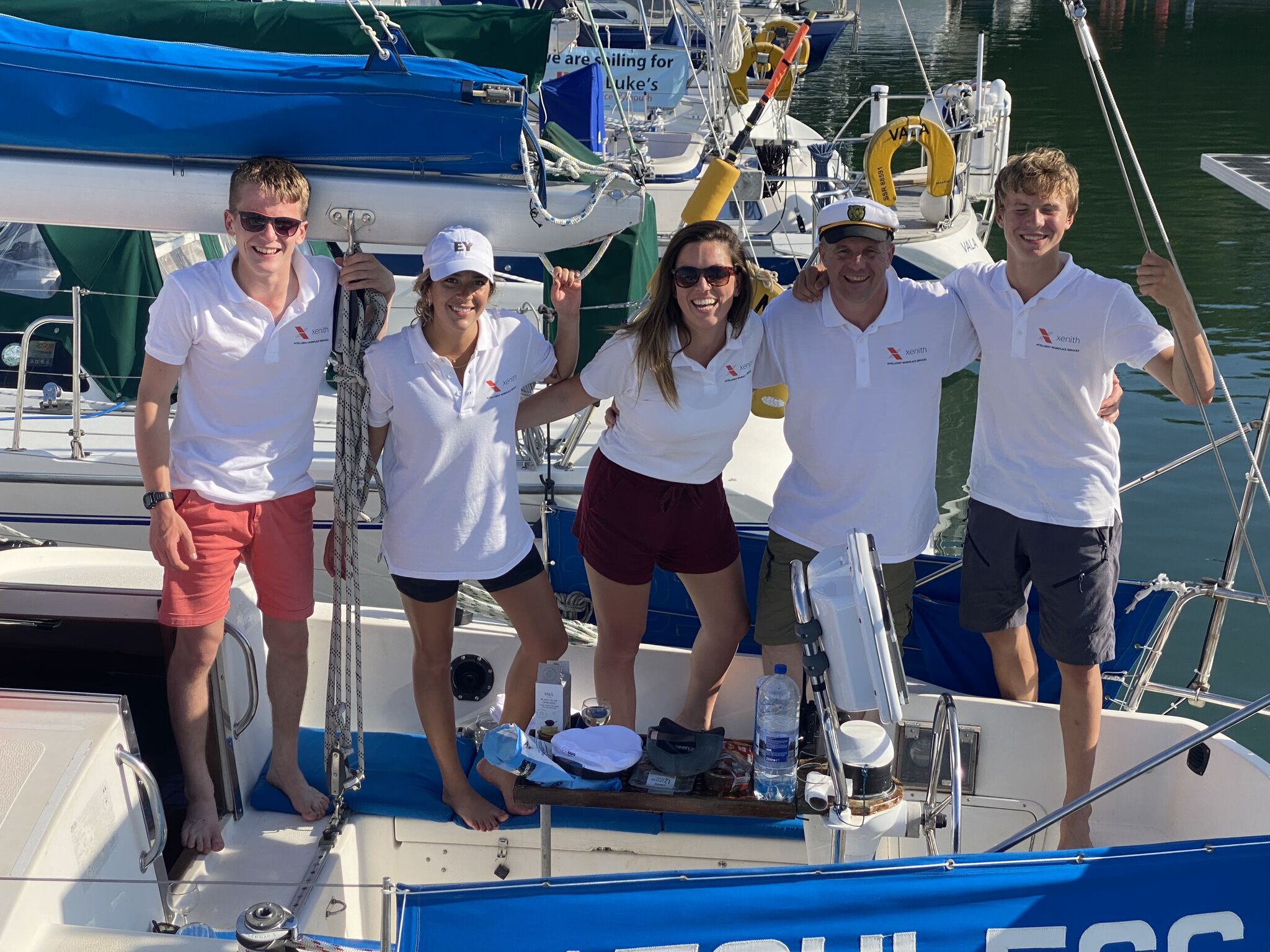 EURO 2020 Sweepstakes
As well as just watching the football, we decided to run a EURO 2020 sweepstakes to raise money for two chosen charities: Marie Curie & the RSPCA, and we're pleased to say it was a big success!
With your help we raised £140 for charity, which will be matched by Xenith and £140 will be donated to both Marie Curie and the RSPCA to go towards the amazing work they do!
Thank you to everyone who participated in and contributed to our EURO sweepstakes last month and a big thank you to the whole Xenith culture team and Scott Holland for organising the fantastic sweepstake!