Project Highlights and Success Metrics
High quality data input, and a single itemised invoice system means fewer issues for in-house Facilities and IT
Volume reduction boosted energy savings
The Challenge
Allford Hall Monaghan Morris is a leading architectural practice. Based in London, with offices in Bristol and Oklahoma, USA, they wanted a company to take over the management of their infrastructure in order to reduce cost and hassle, eliminate downtime and maintain a high quality of output.
The firm had grown quickly and additional printers were installed as and when they were needed, resulting in a total of over 30 devices.
Costs quickly got out of hand with bills of up to £42,000 per quarter. Despite the high number of devices, the infrastructure struggled to handle the volumes.
The organic growth of the infrastructure led to further difficulties in managing the fleet. Maintenance and ordering a whole range of consumables diverted the focus of the facilities team from business-critical tasks.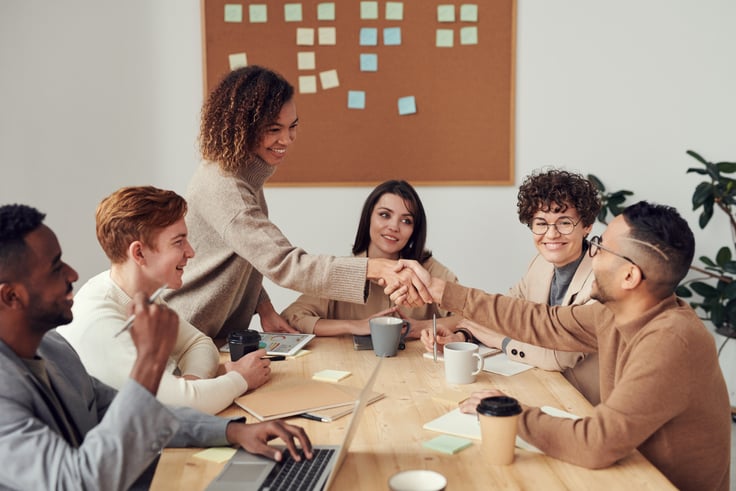 Xenith streamlined the fleet of over 30 devices down to five. This included 3 Xerox Colour 550s, which are high-performance graphic arts devices, and two Xerox WorkCentre 7855s, which are robust multifunction printers, known for their high quality and range of finishing options.
Equitrac's follow me solution was implemented on all the devices, so employees can use ID cards to retrieve print at the device of their choice. The solution also provides impressive management information reporting.
All devices are on Xenith's managed print service, which means consumables are ordered proactively by Xenith, who remotely monitor infrastructure for possible issues, which they address before the the business is affected.
Outcomes
Due to the robust nature of the devices, high page per minute rates, follow me printing, and proactive managed print services, devices are always available for users and business continuity is ensured.
As the fleet is managed by Xenith, the in-house IT and Facilities teams can now re-focus their energy on more business-critical tasks instead of having to look after the printing infrastructure.
By reducing over 30 devices to just five ENERGY STAR rated devices, power consumption is greatly reduced. The follow me solution has also resulted in less paper consumption as unwanted jobs are no longer released or left discarded on the output tray.
Previous volumes amounted to 940,000 pages each quarter, and now they average at around 208,000 pages – a dramatic reduction of 78%.
The firm was spending an average of £42,798 per quarter on service charges for their old devices, which they were managing in-house. With Xenith, the firm now spends an average of £9,500 per quarter - a reduction of 78%.
All devices have a common user interface on an intuitive, large colour touch screen which can be personalised by the user or department.
With transparent billing, a single invoice for all document related costs, and detailed management information, staff can rest assured that their document infrastructure is in good hands
Quality has always been the most important criteria for the firm's infrastructure, which is why staff value the colour control and consistency of the Xerox devices.