Whether you already have hybrid working in place or it's something you're looking to implement, it's a good idea to assess your company's current situation - especially as employees head back to the office as restrictions come to an end.
As offices reopen, employees might be asking for more flexibility in how and when they work, with the last 2 years being proof that it's possible. There are two very distinct thoughts around going back to the office - some love the idea, with it being a place to work together and collaborate and socialise once again and some are strongly resisting the idea of going back.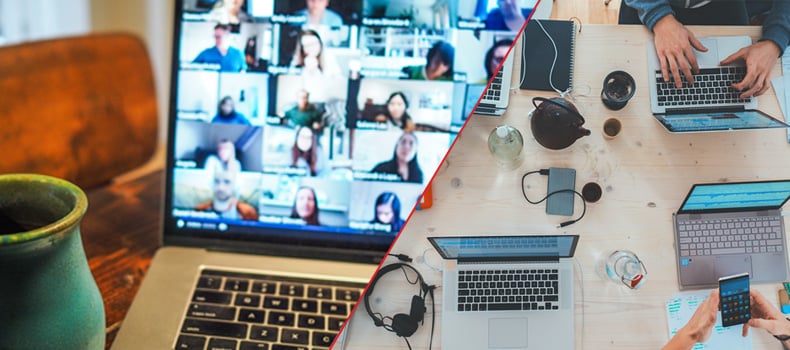 For those arguing remote and hybrid working should be the way forward, this could be for a number of reasons: from catering to a better work/life balance to cutting out a commute on days that people work from home, or it might be because some employees find working remotely more productive than being in the office.
Alternatively, it could be that employees still don't feel comfortable in a busy office environment.
According to a survey run in November 2021 by Slack's Future Forum, "less than one-third (30%) of global knowledge workers are working from the office every day" and "the percentage of people working in hybrid arrangements has increased to 58% (from 46% in May 2021)."
Whatever the reasons, there are a number of important factors to consider when implementing or even just assessing how your company is set up for hybrid working.
Proactive strategy for return to work
How do you decide when someone can work from home or in the office? Do you still have the office space to allow everyone a desk in the office at the same time? Do employees just pick and choose the days they work from home or does it need to be more structured - shifts in the office for example?
What's the protocol for onboarding new employees and new hires? Does everyone get access to hybrid and remote working on day one, even when it's their first job?
Another key consideration for this is keeping on top of the devices people have when working remotely, not to mention the security of the devices and ensuring that everyone is using secure applications on secure networks. Do you have a way to monitor this?
These questions are all important for assessing whether employees are set up to work flexibly, and safely. Rules are important as they ensure line managers know when and where employees are working from and that employees are working within a structure.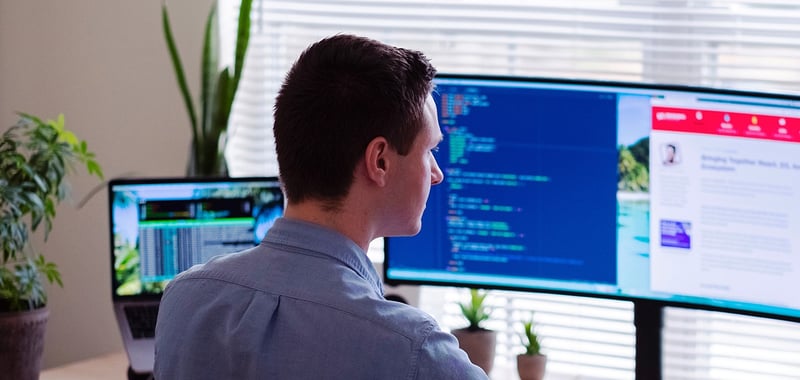 Obviously it's good to be flexible with home working, but depending on your company and how you work, you might not want people just showing up to the office or working from home as they please. You don't necessarily have to go as far as set working days (although some businesses do opt for this as it allows the best planning), but even having an approval process for when employees can work from home still allows flexibility but with structure.
Watch Xenith's CTO, Marc Ueckermann, speak about 'Modern technologies that will optimise your remote workforce' at the 2021 Kofax Accelerate virtual conference:
Keeping employees productive
There are a lot of people that say they're more productive working from home - but are they really?
While people think they're just getting on without 'distractions' from around the office, are they still communicating properly and making sure they're productive in the right ways?
The likelihood is that productivity will increase for some people when working remotely - more likely those that are well settled in their role that don't need to rely much on others to get on with their job and aren't trying to manage a team.
For others, it could be that remote working is more of a distraction - whether it's pets, children or even household chores taking them away from their desk, it can be difficult to get things done!
When it comes to productivity, take into account the infrastructure that's in place, some questions to ask are:
Does everyone have the hardware and software they need to be able to work effectively from home?
Is the home working set up professional or are people working from their sofa or bed?
Does their home/area have a fast, or spotty, internet connection, capable for video calls?
How do you check that functional roles have the correct tools on hand?
When assessing the productivity of remote and hybrid working, speak to people about what they're getting done at home and consider whether or not processes have been updated to accommodate a productive remote working environment. For example, do all calls and meetings have a virtual link to ensure people don't miss out on vital conversations because they're not in the office?
Enabling teamwork
Communication is key for so many reasons, not least because it ensures everyone is working on what they should and collaboration can bring better results as a team.
Firstly, when assessing communication and collaboration as a factor of hybrid working, ask the following questions about your company:
Do you have communication channels that allow for remote working? I.e. Instant messaging and video call tools
Can files easily be shared between employees to work on?
Where are files stored? It's no use if they're stored on an office intranet or internal server that can only be accessed in the office
Can everyone still reach each other and work effectively using online methods of comms?
Are people able to ask questions and get instant answers in the same way they would in the office?
How do you build a Company culture without warm and personal connections?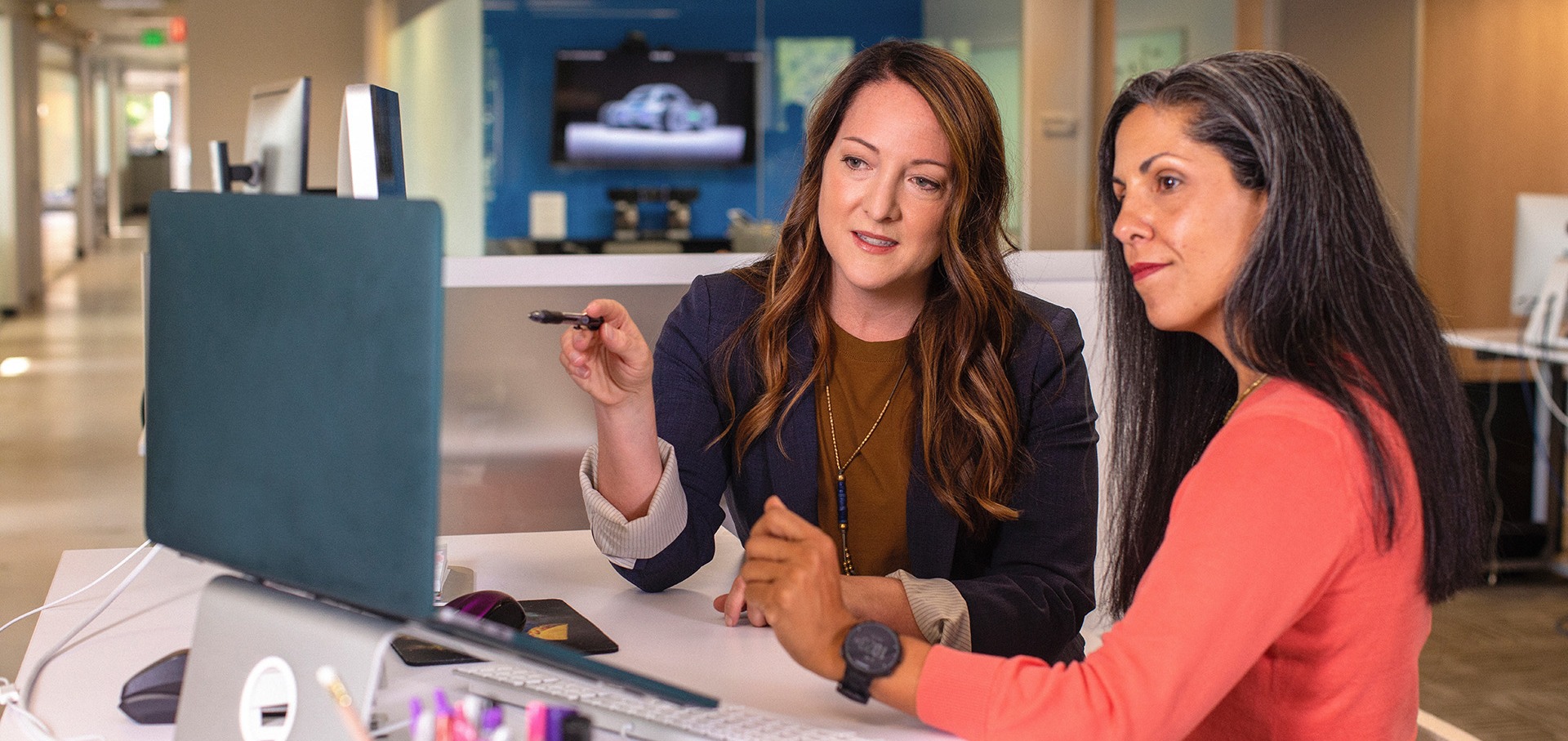 When you have a mix of some people working from home and some from the office, for those in the office, it's crucial for them to think of homeworkers as 'still in the office' - so they should behave in the same way as they would in the office when trying to communicate or collaborate with someone, just through different channels.
Providing technology & secure access
Many business processes are still heavily reliant on paper - how do you manage this when people are working from home? One good option is a cloud content management system, which allows employees to share, collaborate and access files no matter where they are.
As noted, you also need to think about security and keep on top of who has what device and where it's being used as well as the network it's being used on and the applications that are being run on it - it's a lot, but it's important for your company's IT and data security.
Further to this, knowledge management is key. Whereas on an office network you might be able to control every document and file and who has access to it, how are you tracking what people do with those documents when working remotely? The document storage element of this is really important as using the right tools can ensure you can track who has accessed or edited a document.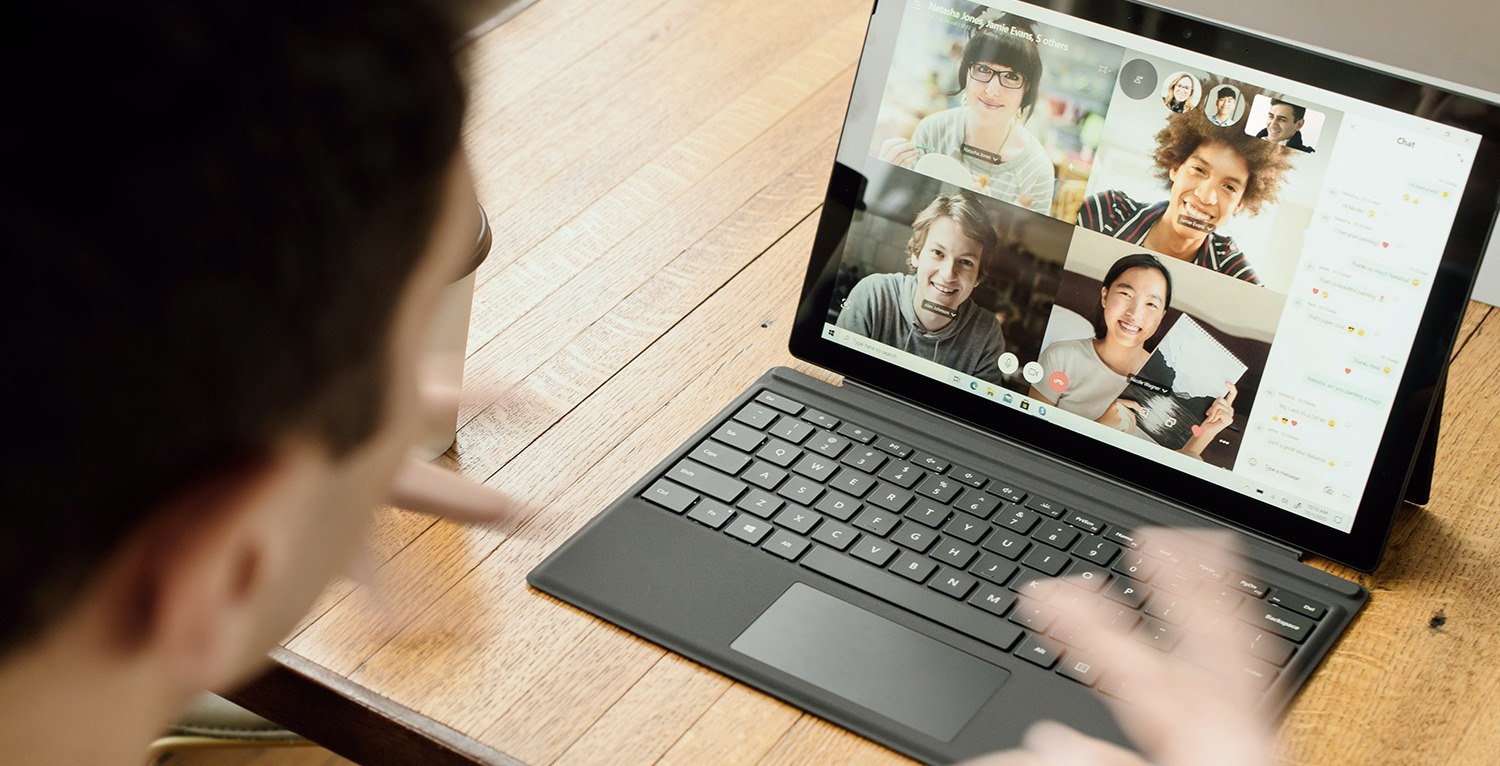 This can also help to stop company knowledge from leaving the company when someone moves on - whether that's confidential data or just company practices and processes, you want to ensure it all stays within the company.
Even if you can provide the hardware and software and even ensure the processes have been updated, you can't guarantee that people have a good working environment in their homes, or even good internet!
Analytics to measure and add visibility
Having dashboards of the organisation's user experience enables key stakeholders to expand and contract to the needs of a remote work environment.
Future proofing your hybrid working strategy takes into account elements of all of the above. Just because you have something working now, will it work in the future?
Do the plans you've set or are considering setting allow for flexibility in the future? Can everyone in the business take advantage of hybrid working and is it written into employee contracts?
Maybe it's a case of saying employees can apply for hybrid working after a certain period of time working with the company or maybe it's reserved for senior employees to the business only.
What happens if everyone decides they want to start working from the office again? Do you still have the office space and set-up to allow this?
As can be seen above, hybrid working isn't just a case of giving people a choice to work from home or not, there is a lot that needs to be considered and ideally, your company should be assessing the situation on a regular basis to ensure you're still best set up for it.
For more information, please subscribe to our blog.