It's not unusual for a document to make the jump between digital and paper with multiple amends, collaborators and possibly even the lack of an audit trail.
When this happens, it is a digital gap.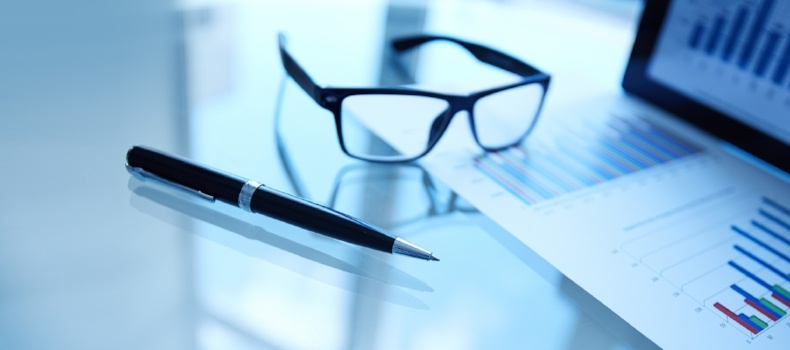 It is a point within a business process where information makes the transition from digital to hard copy. It also refers to processes that have remained analogue, despite a digital alternative being made available.
You're probably familiar with the issue as it occurs in everyday business life. Every time you're handed a paper document and asked to read over it or comment on it, this is a digital gap. Part of what makes it a digital gap is the fact that as soon as it becomes a paper document, it's harder to track, audit and share and doesn't align with the rest of the digital process.
Whilst in some cases a digital gap doesn't cause any problems, these 'gaps' can create issues with productivity, communication and potentially organisation within the business.
Digital gaps are silent productivity killers because they take up more employee time than required; yet they simply remain an accepted part of the process.
Let's consider the example of gaining a new sale. What follows is a classic example of a digital gap existing within a business process:
A prospect confirms via email that they wish to proceed with the new service.


The sales team responds via email with a contract that must be signed and returned. The contract itself is a digital document.


The prospect prints the contract, signs it, scans it back in as a PDF and then emails it back to the sales team.


The sales team receives the signed contract, prints it out and delivers via hand to the service team.
There's actually two digital gaps above. Firstly, the prospect shouldn't have to print or scan the document - a far easier method would be to sign it digitally via an online tool. Secondly, the process of handing a printed contract to another department within the business isn't needed either and should be replaced by a system that enables the instant sharing of such documentation.
How digital gaps affect communication and organisation
Modern businesses can thrive on great communication, yet this can be hindered if digital gaps exist within documentation workflows. Depending on how documents are exchanged, the sender and recipient are usually forced to communicate via telephone or email, and in doing so, vital context about the document can be lost.
Similarly, documentation often requires input from several people and teams, and if they're unable to collaborate on a single document easily, the inevitable barrage of emails, duplicate files and spreadsheets tracking changes becomes virtually unmanageable.
Consider how many times you've had to chase documentation or have reached the end of a project only to find that a key stakeholder has been unable to lend their input due to communication and organisational issues. It's frustrating, but, thankfully, entirely fixable.
How to identify and fix digital gaps within your business
Spotting digital gaps that affect productivity within your business isn't an easy process, but if you're willing to invest time in hunting them down, there are some tried-and-tested ways to do so:
Speak to employees. What are their common pain points when it comes to the processes they have to deal with each day? What slows them down?
Speak to customers. Ask customers how they rated the sales and service delivery process. Did it feel laboured at any stage?
Review sales and production lead times. How long does it take to get customers signed up and the product or service delivered to them?
Use business intelligence tools. Consider using a reputable Managed Print Service provider to help you identify digital gaps. Xenith uses it's business intelligence tools and business analyst to find these gaps and figure out how to fix them with the best return for the business.
The above investigatory tactics will unveil obvious digital gaps, but there will be instances where gut instinct plays a part, too. If a process feels like it's taking too long because of a manual process, it probably is.
Despite the fact most businesses operate firmly within the digital economy, paper still has it's place. The notion of the 'paperless office' is some way off, but there will be instances in every organisation where it does more harm than good.
By following some of the tips above, you can begin to find the digital gaps in your business and work on fixing them. By working with a company like Xenith and taking advantage of their business intelligence tools, not only can you find the digital gap, you can ensure that fixing it brings a strong ROI and reduces costs in the process.