With smart apps and connectivity, multifunction devices in your office have more capabilities than ever before.
Some of the apps available on your Xerox ConnectKey MFD optimise the printing, scanning and copying processes while others can be used for translating documents, creating audio files and connecting directly to different cloud storage platforms.
One app that does something a little different from your usual MFD applications is the Billboard App. The Billboard app allows you broadcast messages onto your Xerox devices and present information to users.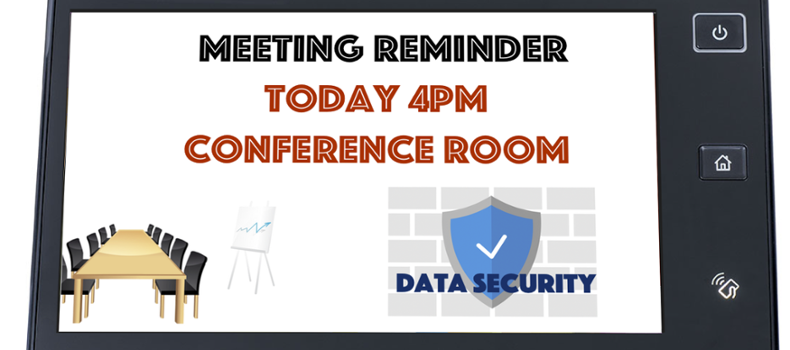 Given how much time people spend at the printer and how often people use the MFDs, the Billboard app is a great way to present and provide information to employees in the office.
The app is very easy to use and allows you to create an announcement, message, alert or whatever you need to broadcast in a few simple steps:
Step One: Create an image in your preferred program.
Step Two: Log into the app.
Step Three: Upload the image into your online Control Panel.
Step Four: Display the message on chosen devices.
Find out more about the Billboard app for Xerox devices here or if you'd like to know more about other apps for your MFD, head over to our Apps page, here.