HP Proactive Management is a device management service with a suite of analytics that will provide you with insights on your fleet of computing devices and how they are used.
The solution uses automation and AI to make IT professionals' lives easier by helping them deliver a better employee experience while optimising the cost and complexity of end-user device management.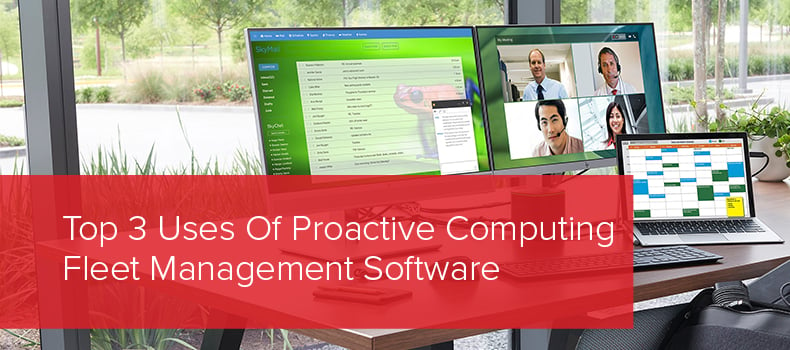 3 Ways To Make The Most Out Of DaaS With Proactive Management
1) Proactively mitigate issues before they affect users.
The HP Proactive Management analytics dashboard displays hardware inventory and incidents, reports system health, and provides proactive incident notifications. This includes identifying systems at risk for disk, battery, or full system thermal failure so action can be taken before a problem occurs.
You can also troubleshoot existing issues in your computer fleet such as CPU and memory usage, BSOD (blue Screen of death), driver compatibility issues, Windows services patches and application conflicts.
Further, it helps by identifying the most at-risk users and most at-risk devices by analysing usage patterns and other metrics. This allows you to proactively address these risks, for example, through end-user training.
2) Monitor security compliance.
With employees working remotely, it's harder than ever to ensure that everyone is compliant and sticking to security procedures. With HP Proactive Management, service experts monitor security compliance to help you identify and address devices that are non-compliant with encryption, firewall, and antivirus policies.
3) Focus on what matters most to your employees.
Although working remotely, employees need to be able to remain productive and keep working as closely to usual as possible. This means providing the right equipment to do the job. With HP Proactive Management, it's possible to monitor the device utilisation to work out who needs what device. You can then provide the right device to get the job done properly!
Traditionally, end-users escalate issues through help desks and their IT team. With HP Proactive Management, IT can provide a more proactive Help Desk service to end-users, specifically, monitoring and detecting failed or about to fail conditions. If any action is required, HP Proactive Management will automatically generate an incident (i.e. system generated incidents), ensuring that all issues are systematically logged.
If you're currently considering designing or procuring a new fleet of computing devices, start by asking some of these questions:
Do you know what devices you remote workers use, what security updates and patches are on these devices?
Do you use any management tools for device analytics and security monitoring for your remote workers?
Do you have next business day support for hardware faults?
Do you know and can you tell if the devices your remote workers use are the right device for their job role and function?
All of these questions can be resolved and answered with the help of HP Proactive Management.
Normally HP Proactive Management is only available with our Device as a Service solution which provides you with a fully managed fleet of computing devices.
However, HP Proactive Management can also be installed on your existing fleet, regardless of the brand, in order to collect very useful and insightful data points, as described above.
For a limited time, we would like to offer you a 60 day trial of HP Proactive Management, for free - so that you can start to monitor the security of your devices from a one-stop dashboard.
A Xenith analyst will show you how to get the most from the tool and draw out insights from the data with which you can optimise your existing computing fleet.
At the end of the trial, you can choose to proceed with our DaaS offering, or simply uninstall HP Proactive Management. In either case, you will be able to keep the valuable insights and data you have collected during the 60-day trial.