Xerox® DocuShare® has been ranked as a leader in G2's Fall 2019 Enterprise Content Management Grid Report. We're not surprised - as one of only two DocuShare Gold Partners in the world, with one of the biggest installations of DocuShare across 45 countries, we always thought it was the best!
G2's user rating-based report helps businesses procure services and make buying decisions when it comes to choosing an ECM solution and positions DocuShare as a leader in the market.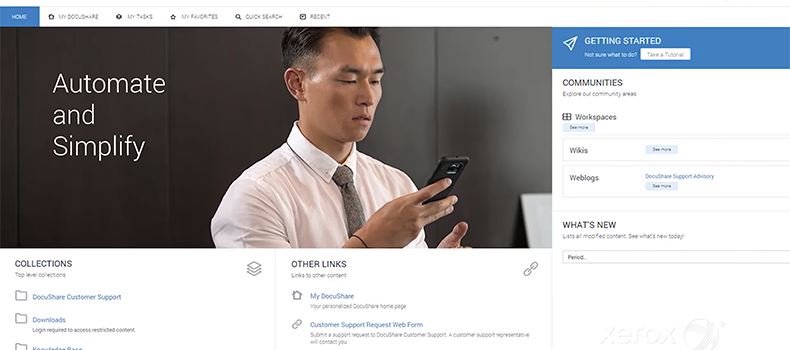 The report outlines competitive rankings and scores of all of the major ECM vendors and then compares the different solutions based on different elements and features including:
File Management
Workflow
Administration
Platform
The report also looks at the customer segment served, implementation, user adoption and ROI, along with market presence. The positive user reviews of Xerox® DocuShare® have led to a consistent top 10 position in several areas including:
Best ROI
Smoothest Implementation
Most Usable Software
Easiest to Do Business With
A little bit more about Xerox® DocuShare®
DocuShare is one of the most flexible, easy-to-use enterprise content management (ECM) platforms on the market today. It manages a wide range of paper and digital content and automates your business processes.

It can be deployed on-site for greater IT control or via a secure private cloud for enhanced mobility and provides any organisation with the robust tools to automate processes and support digital transformation. (Xerox DocuShare)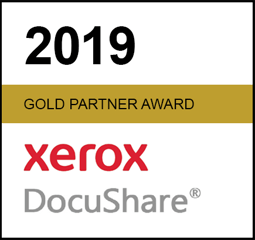 Why Xenith?
Xenith is one of only two DocuShare Gold Partners in the world. We have successfully implemented and supported one of the biggest installations of DocuShare for a single customer across 45 countries.
We also have Specialist knowledge to automate specific services using DocuShare including Accounts Payable and Compliance.
Our system processes 1.5 million customer submissions per year through mobile and web applications linked to DocuShare. This equates to 10 terabytes of data & 350 million documents.
Our delivery, support & customisation are all carried out in-house, and we have DocuShare Customers across multiple industry types.