Managing a company's fleet of devices can be time-consuming, expensive and difficult, due to a number of circumstances often outside of the IT department's control. In some cases, it's only when a user calls the IT department to say their device won't switch on that a problem is first reported.
The trouble is, with the increase in home and remote working, replacing that faulty device can take more than a day to fix or replace, leaving the user in limbo and potentially with a day of downtime, significantly impacting their productivity and at a cost to the business.
This example is at the extreme end of the scale and can be down to factors such as a battery or disk failure, but even a blue screen (BSOD) error can cause downtime. For example, if a blue screen error causes 20 minutes of user downtime, and you have 30 blue screen errors a month, that's already more than a day of downtime!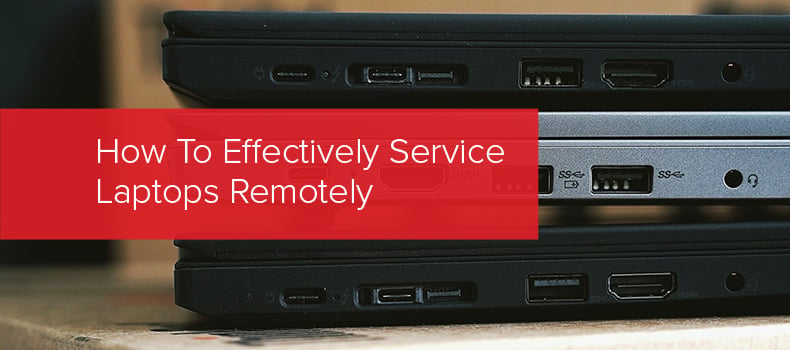 Other disruptions and errors that can cause downtime and need IT support include: software errors and crashes, hard drive capacity issues, security issues, and software and OS updates.
With a Proactive Device Management tool, you can regain visibility of the all company devices and laptops, regardless of whether they're in the office or being used remotely. Through the help of a range of dashboards and metrics, you can check-in on device health, potential issues and general usage of the devices. This then allows you to take proactive actions to resolve issues before they cause downtime for the user.
The following examples and benefits gained from using a proactive device management tool show how real organisations were able to mitigate risks using the HP Proactive Management solution.
HP Proactive Management is a device management service with a suite of analytics that provides you with insights on your fleet of computing devices and how they are used.
How To Reduce Security Threats With BIOS Management
For one fast food franchise, reporting on the device BIOS information, including the current BIOS installed, the latest BIOS available and when a Critical BIOS update was needed was crucial in reducing the risk of compromised endpoints.
With this data, they were able to see that 62% of devices in the company fleet didn't have the recommended BIOS version, with hundreds of devices due a critical update to the BIOS. Without this update, they were leaving the devices vulnerable to security breaches and compromised endpoints.
Using the data, the IT team were able to identify the devices that needed the updates and get them implemented, removing a potential $89,000 cost, had the devices been breached!
How To Reduce Costs and User Downtime By Identifying Battery and Hard Drive Issues
Battery and hard drive failure can cause significant downtime for users and can also drive up costs for the business with a need to get replacement devices and components to users as quickly as possible.
By monitoring the device health of all devices in the fleet, an industrial manufacturer was able to save an average of $350 per device, based on up to 8 hours of employee downtime while the device was fixed or replaced.
This was done by identifying issues with device batteries and hard drives early and getting them fixed or replaced in a timely manner that didn't result in employee downtime or higher costs of repair or replacement due to time sensitivity.
How To Increase User Productivity by Monitoring Device Utilisation
When a global logistics firm had complaints of performance issues due to lack of hard drive space, the IT team reviewed their proactive management tool and identified users that were running low on hard drive space.
Once identified, they were able to remotely log into the effected devices while the end-user was away from their desk and clean up the hard drive, removing any issues and allowing the user to continue working as normal.
This can help to increase user productivity as devices can perform better when the hard drive isn't cluttered. The same logic goes for other device components such as the CPU usage - by monitoring the utilisation of these components across the all devices, it's possible to keep everything up and running, and when a device is being over-utilised, it can even be upgraded or replaced, again increasing user productivity.
The three examples outlined above are just some of the benefits that can be gained from implementing a proactive device management tool, but they're also important business drivers and have a lot of value for the business.