Like many of you, I've been getting to know a lot of my neighbours lately. We greet each other from the safety of our homes, we give encouragement when needed and cautiously cross paths as we return from essential trips to the shops. However, I am missing the in-person collaboration and knowledge sharing that our office environment provides. Although 'lockdown' is over and we are surrounded by the comfort and security of our homes, we are still very much housebound and 'locked in' our new home offices.
This time around, it has taken a lot more than a well-organised printer area to make us comfortable about returning to the office. The behaviours that we've adopted and honed these past few months — 20-second hand washing, physical distancing, sheltering-in-place — won't be cast aside now we're given the all-clear to head back to work.
That is why, we at Xenith have been working hard to consult with you all to make sure our office is ready to open and be COVID-secure.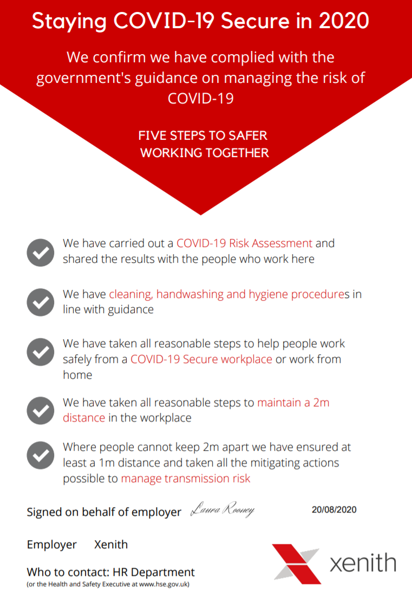 In many parts of the world (with the UK dragging behind) people are returning to work. Office colleagues aren't falling back into old patterns of handshakes, dining together and lunchtime workouts at the company gym. Instead, they're importing the areas that defined their day-to-day lives during quarantine: face masks, hand sanitizer, and a two-metre distance.
Granted, the circumstances are different now, but the ability of the workplace to support productive work and social activity can continue and we are confident at Xenith that we can restore a sense of safety to the post-pandemic workplace.
So, we are now open (partially) with our CEO Justin in the office and a handful of staff - hooray! Here are some pictures of today...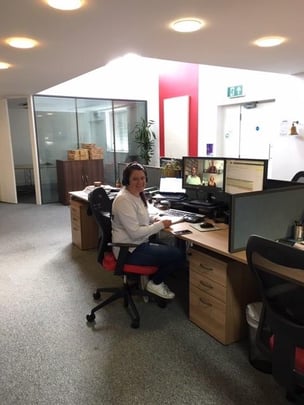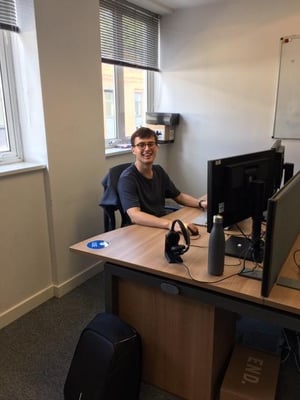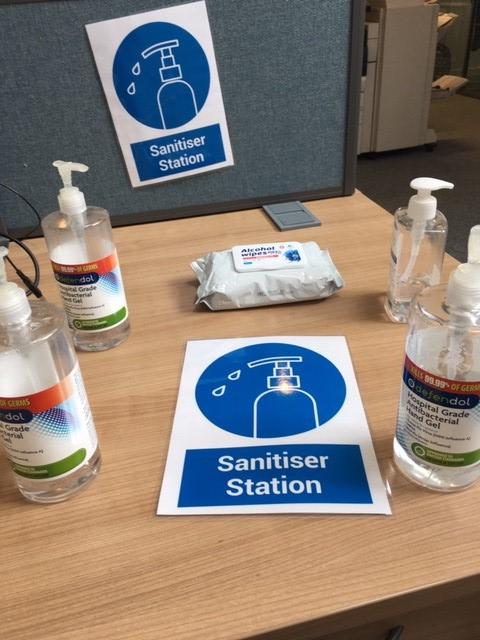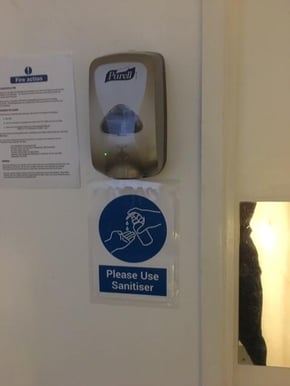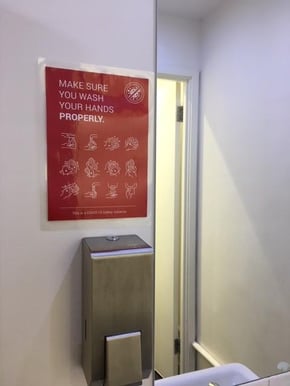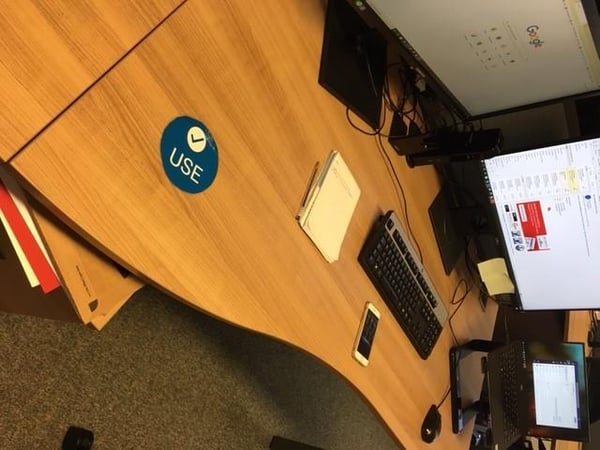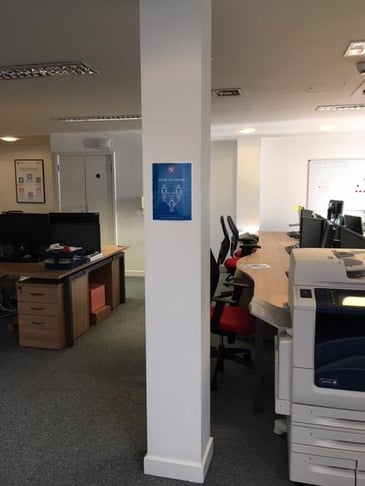 Lastly, as we are returning to the office, we'll need to transpose our newly discovered sense of community accountability back into the workplace.
I look forward to seeing you all soon,
#LifeAtXenith
Laura Rooney
HR Manager