Business continuity is quite simply the ability for your operations to continue as normal in the event of a threat to your 'business as usual' status.
This threat can come in many forms, from natural disasters (flooding, fires etc.) through to illness (similar to what we've seen with the COVID-19 situation) through to public transport strikes or local infrastructure going down, for example, what happens when the building has a power outage or no internet?
Further still, actions taken by the business can even be a threat to business as usual activities - one particularly disruptive example being an office move.
All of these things have the potential to stop employees being able to come into the office and do their jobs.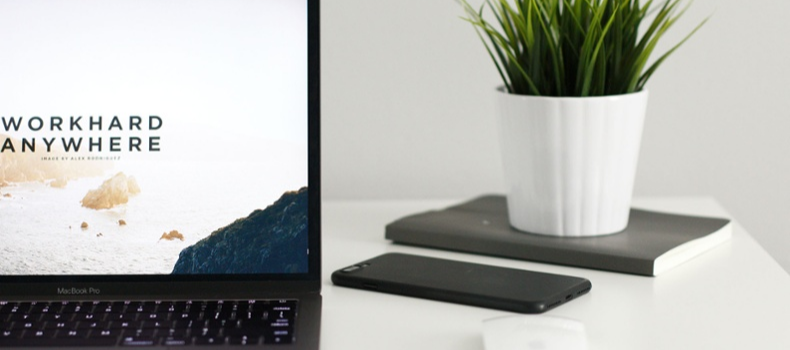 What does it mean to have business continuity?
With a proper business continuity plan that goes beyond disaster recovery and a reactive approach, your organisation can aim to keep running as usual in any event.
It allows for employees to work remotely or from another office location while still being able to securely access systems and files, despite not being in the office.
Some companies have already started a big push on business continuity planning, but not necessarily because of threats to the business, but because we're seeing a trend of more and more employees requesting to work from home.
3 things to consider in your business continuity plan
Firstly, it's important to say that business continuity plans change massively based on industry, company size, location, job roles etc. etc.
For example, some job roles might have the ability to work remotely already as they might be relying on digital systems and infrastructure more than they do paper and phone systems.
In any case, there will be certain things to take into account and consider when planning for business continuity - here are three common things that organisations can plan for:
Communication

- In the event of an office closure, can people within the company still communicate effectively with each other? Potentially through phone or through online channels.



Technology and Software

- As much as we may not want to believe technology runs our lives, for many job roles, technology is crucial for keeping things running as normal. If the office closed today for whatever reason, do your employees have computers they can work from remotely? Are they able to access the systems they usually would in the office? Do they have alternatives to printing processes and other physical office processes?



Content Management

- If all of your files are paper or everything is locked down on internal servers, it's nearly impossible for people to work away from the office. In order for everything to continue as usual, you need to consider whether employees can access important files and documents to continue working as usual.
These three elements might oversimplify the larger issue around business continuity but they are three considerations that can make or break a business continuity plan.
Business as usual
For any organisation to have a 'business as usual' status, they need to think about all of the things that can help ensure home and remote working and further make sure that employees understand what the rules are and what should happen in the event of working away from the office.
Going a step further than this, organisations can be considering software options that actually enhance both office and remote working, with business continuity and productivity taken into account.
While many businesses turn to VPNs and remote access for employees working away from the office, this doesn't always allow for the flexibility and control that a department head or line of business manager needs to keep things running as usual. It's also not unheard of for home ISPs to block VPNs making it more difficult for employees to connect.
Xerox® DocuShare® Flex is the quickest and most effective way to transition to a digital and mobile working environment.
It is an affordable, easy-to-implement (and use) cloud solution. It allows users to search and view documents, download, upload, annotate and share them, perform mobile capture, and easily complete tasks such as document approvals - from any location. From a managerial perspective, it allows you to assign tasks and manage employee workloads.
As well as more control for line of business managers and department heads, one key feature that DocuShare Flex offers over other content management and file sharing systems is the control over workflows and automation that can be set-up without IT intervention.
For example, there could be workflows in place that automatically pass a document to those who need it with instructions of what's needed and then a notification is sent when everything is done - essentially, it's a digital version of what you might do with a paper document in the office.
Targeted at small and medium businesses, Xerox® DocuShare® Flex is also scalable, highly secure and a 'Leader' in G2's Enterprise Content Management Report.
As well as the software, and often thought to be the harder thing to procure for business continuity, is hardware. If your business isn't already equipped with the hardware to make remote working possible, then it can seem like a daunting and expensive prospect. After all, how do you easily provide everyone with a laptop?
Device as a Service (DaaS) is one such solution - the service offers a comprehensive and secure computing solution that includes devices and accessories that are right for the job paired with support and predictive analytics, all for a monthly per user cost.
It takes away the large upfront cost of devices that may only be needed for a short term solution and more importantly, it can offer high-levels of security that you may not get if people use their own devices. After all, you can't easily mitigate the risk of cyber attacks on someone else's network, but you can provide hardware that helps to mitigate the risk for you.
With the Xenith HP DaaS solutions, you can take advantage of the most secure laptops on the market, eliminating threats such as malware and ransomware. Further still, the solution offers proactive management of devices so you can catch any hardware issues before they even become a problem.
By combining DocuShare Flex and Device as a Service, you can provide everything your staff need in order to be productive & efficient while working from home.