In May 2020, it was announced that Jeff Bezos, founder and CEO of Amazon, could become the world's first trillionaire by 2026. For an individual to become a member of the 'four-comma-club', a position currently only held by some of the world's leading corporations, is phenomenal.
Amazon's success has truly taken the world by storm, so much so that even a global pandemic hasn't slowed them down and has possibly even added to the company's growth, with even the UK Government calling upon them to support relief efforts by delivering test kits to the homes of essential workers.
Essentially, Amazon has managed to create a world of frictionless trade. Consumers can quite literally get what they want, when they want, from wherever they want; and if needed, return it, amend it or cancel an order, all from their smartphone. You can even be on holiday and get something delivered to you within 24 hours as a Prime member - it's pretty fascinating: a world of fast online retail.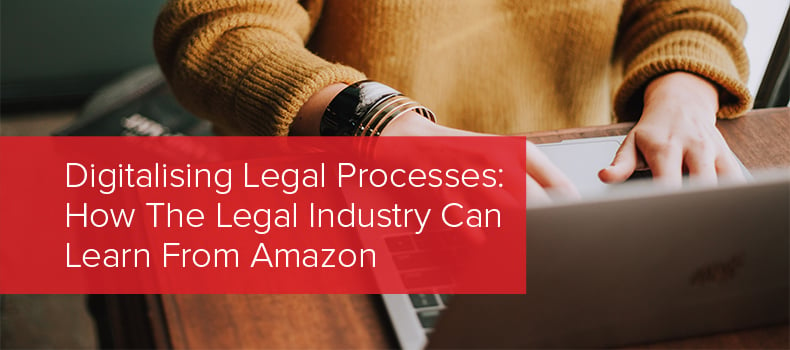 In many ways, this is the perfect example of how many businesses and industries should be working in the twenties - a decade that will be defined by technological advancements and new ways of working that could soon become the norm.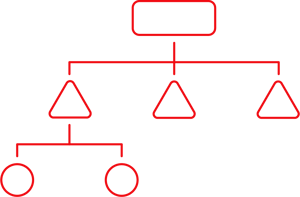 Take the beginning of 2020 as a key example. The Covid-19 pandemic has changed the way we work, shop and even consume new media. Technology and automation has made it possible for people to continue working as normally as possible from remote locations. There's even a good chance that these changes will stick, with people not wanting to revert back to traditional processes when they've become comfortable with doing it differently.
Unfortunately, this doesn't bode well for the legal industry where sluggish customer communications are considered acceptable and where paper is still the primary mode of communication; and wet-ink signatures are relied upon. On the flip side, this is good news for firms who want to be early adopters of newer, more digital ways of doing business in order to seize the competitive advantage.
"Transformation by 2025… The transformation of the [legal] profession is likely to be profound due to the quickening pace of technological developments, shifts in workforce demographics, and the need to offer clients more value for money, will force a profound transformation of the legal sector." (Developing legal talent - Stepping into the future law firm, Deloitte)
How can the legal industry learn from Amazon?
If we take just one small part of Amazon's hugely successful business model to apply to the legal industry, it has to be the frictionless nature of the service and customer communications. You can search for a product, hit the buy button and then automation kicks in and you get an email confirming the order and then have automated updates as the product is dispatched, shipped and delivered. That's just the customer facing side. The automation on the logistics side goes much deeper and is far more intelligent.
So, how do we apply this idea of a frictionless service and automation to a legal process?
Consider the Residential Conveyancing process - anecdotally, it's a slow and at times painful process, probably made worse by the fact that people going through it don't always even understand what's happening during the process.

Many of us have either been through the process ourselves or know someone that has and can all relate to that stage in the sale when things are "with the solicitors", or "in the post", or they are "completing the paperwork" - it feels like it can last months with no real progress.
It's not exactly 'frictionless' and can probably better be summarised as 'full of friction', however, it's also a process that is ripe for automation, and thus, there is potential for first-movers to seize competitive advantage.
By using online client portals that allow customers to access the progress of the conveyancing process, upload key documents and fill out details, law firms can begin to take some of the friction out of the process and automate elements that would otherwise rely on paper and post to move things along.
Currently, the conveyancing process requires a lot of human interaction and there is little visibility for the consumer to understand their progress, but with robotic process automation, it's possible to completely reform this process. By automating certain stages, both the customer and the fee-earner can save time and money on the process, all whilst having the comfort and reassurance of checkpoint updates.
But is this really practical? Computers don't understand sentiment, natural human language, and context of what is being communicated which is so essential in the legal industry!
The short answer is yes, they do, and technology has now reached a stage where this is completely practical to implement.
Xenith's Intelligent Automation Platform, powered by industry-leaders Kofax and Xerox, brings together the six usually siloed elements required for effective automation projects, in a scalable and deeply integrated platform. This means companies do not have to spend more on integration - regardless of whether the process being automated is customer-facing or back-office.
The Platform, which is scalable according to your requirements, includes Cognitive Capture (which covers machine learning, natural language processing and sentiment analysis), RPA, Process Orchestration, Advanced Analytics, Unified Communications and Content Management. All the elements have ready-made integrations with leading RPA/automation brands - after all, companies are in different stages of digital maturity and may have already invested in some technology.
The platform is further underpinned by Xenith's focus on Business Analysis and consultancy prior to any solution design - as our CTO likes to say, there's no point in digitalising or automating an inefficient manual process!