Did you know the "paperless" office has been on the agenda of various board meetings since the 80's? We kid you not - this much-coveted utopia of workplace wizardry has eluded many small, medium and large organisations for eons.
But, if you are someone who wishes to bring about real transformation in your company, you may have realised that recent times have brought with them an immense catalyst for change - yes, we are referring to the global pandemic.
We all know how it has changed our personal lives - the most exciting social event in our diaries now consists of online games such as "Drawful 2" or Netflix Houseparty, which allows you to watch films with friends.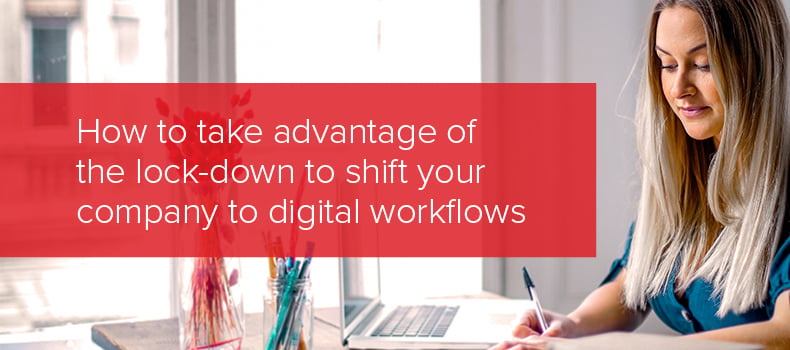 Trips to the off-licence to load up on crucial supplies such as beer and chocolate have now been replaced by wistfully staring at your laptop screen, hoping Ocado or Tesco's online queue reduces from six-figures to a more manageable four-figure number.
As we slowly settle into this strange new version of "normal", let's consider the silver lining to this whole rather grey bit of cumulus: if you're one of the previously mentioned agents of change, this whole Covid-19 thing could actually work in your favour.
Businesses the world over are suddenly looking at their processes and are realising they are no longer fit for purpose, contain far too much paper and are just plain wrong in the era of social distancing - an era without access to your back-office systems, without access to your multi functional printers, and outside of earshot of that guy in the admin department who always reminds you how to file your expenses or invoices.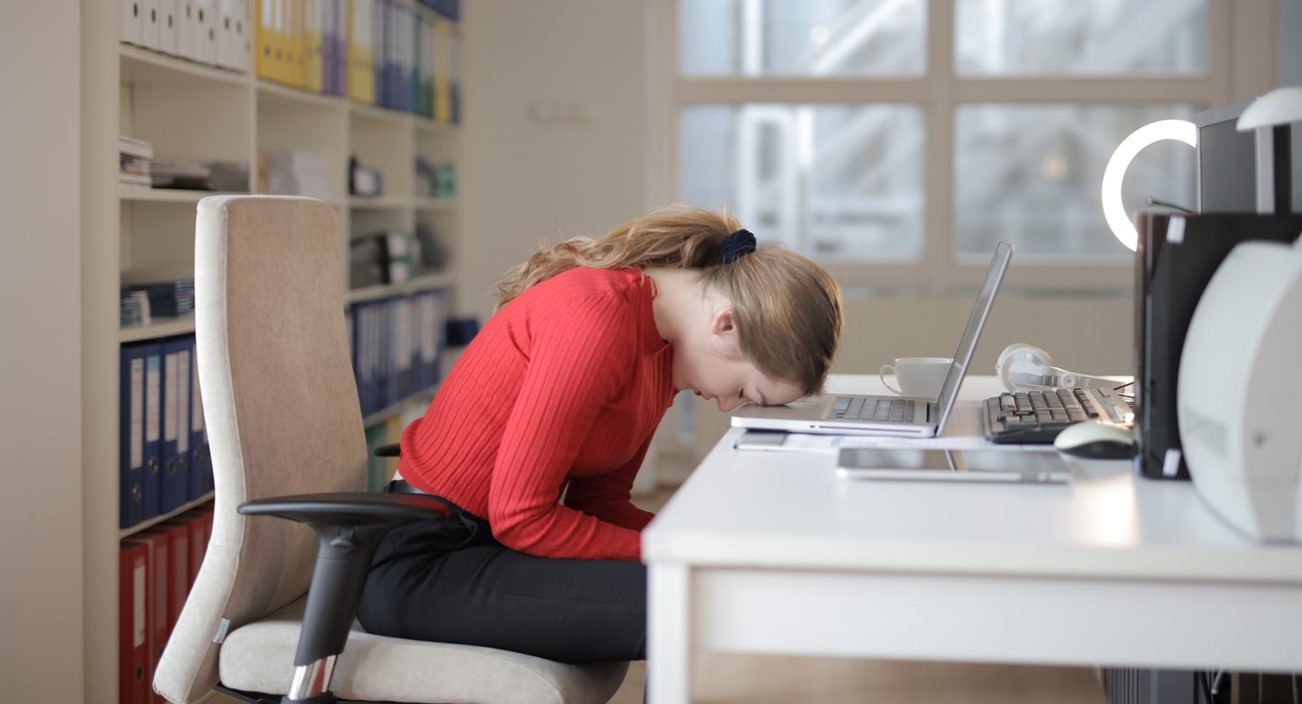 What's more, it does look like this situation may last for a while. As Andrew Buchanan recently mentioned in his talk, changing the way we work is no longer a nice-to-have. It's suddenly become a necessity.
That being said, Jane from Finance may not be ready to shave her head and plug into the matrix quite yet.
Just like the saying about how to eat an elephant sandwich, so too must digital transformation be eaten one bite at a time. You've just got to be careful you don't eat too slowly (or you'll be waiting for another 20 years) or too quickly, lest you (at the cost of really stretching the analogy) get a case of digital indigestion!
For those yet to take their first step on the journey to going digital, and who need to replace their paper processes with digital ones pronto, we do have a very cost-effective and timely suggestion to offer, if we may.
You see, we recently conducted some serious research on how and why people want to use office paper in the era of social distancing. Turns out it's mainly for the following reasons:
Signing, stamping and approving things.
Annotating, highlighting, making notes and editing things.
Sharing and collaborating on things.
Applications and form filling of all sorts.
Marketing collateral and letters.
For use when the loo roll runs out due to panic buying.
Fine, we made up that last one. But the rest is true.
What's also true, although it may be difficult to believe, is that you can digitalise all of the above-mentioned processes without making much of an upfront investment at all. The way to do this is by using a product called Kofax Power PDF Advanced which is the most feature-rich and easy to use PDF software we have ever come across.
With customisable shortcuts and integrations with other office systems, it's a serious workhorse for getting businessy things done, unlike some other leading PDF applications that are made to be used by the home consumer and cost an arm and a leg. In fact, Kofax Power PDF Advanced costs 67% less than the leading consumer PDF package - you know the one we're talking about. It rhymes with the word 'obie' ;-)
Maybe that's why Kofax Power PDF Advanced is used by 38% of the market in industries that work heavily with PDFs. Not only is it cheaper, better and easier to use, but if you take the plunge, we're at hand to answer any questions & help your workers get the most from using the software. We can help you to use the software to automate workflows & integrate them with your back-end systems. If anyone in your workforce is not sure what to do, they just phone up our helpline. God knows your own IT department have enough on their plate at the moment!
And, if you're ready for the next bite of that digital transformation elephant sandwich, you can even combine Power PDF with a leading Content Management Platform in the cloud, like DocuShare Flex, which by the way, is available entirely for free for a couple of months.
That way, you can truly leverage the power of digital transformation, and make your work even quicker, easier, more productive and completely seamless - regardless of which department or industry you are in.