+500 Companies trust Xenith and counting

What are the challenges associated with the current climate?
In recent years, we have been facing new challenges that influence the way we work. These include an increase in cyber attacks since the pandemic, an increase in remote working security, worries with anti-virus protection and opportunity gaps in security. However, you don't have to deal with the burden of such challenges alone.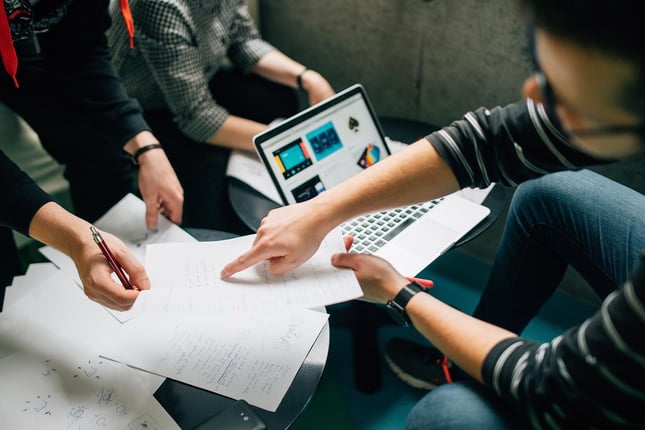 Key features of Xenith Secure Collaboration
Ensure your services are secure and keep threats at bay with Xenith's Secure Collaboration…
Keep on top of evolving threats

As hybrid working becomes the new normal, cyber attackers may take advantage of this. However, there are ways to keep on top of evolving threats, no matter your working environment.

Secure documents, devices and data

Protect your precious information and equipment by putting effective controls in place, handling security for the whole fleet.

Reduce technical debt

Keep up to date with the ever-changing transformation of the digital world and your business' requirements to ensure you go further and faster.
Detailed overview of the service
Xenith's Secure Collaboration solution has been developed with your whole company in mind. It has been designed to keep your fleet safe and secure, as well as ensuring defences against threats are up to date. In an ever-changing technological world, it's important to keep up with the movement and drive change, especially in a digital environment.
Now more than ever this service has great importance, especially since the Covid pandemic and with workers continuing to work remotely. Cyber threats have become increasingly prevalent and a concern for many businesses. When processes are streamlined and staff are safe and comfortable in their working environment, productivity will be boosted and results will be driven. Employee experience is critical within any organisation, both positive and negative experiences may impact their attitudes, productivity and whether or not they remain in your business. Incorporating technology into processes can help to enhance the work environment. Pivoting and overcoming issues related to the pandemic has challenged us to become more innovative and innovation is what our solution provides.
From this service you can expect the security levels to be increased within each personal environment, whether that be a remote, hybrid or corporate environment. It helps to define a new normal, whereby all parties can effectively communicate with each other remotely, whilst keeping private information intact. We aim to create an enterprise whereby it is simple for employees to securely work together and processes are seamless and safe, minimising all threats.
Related content redirect grid
(Add Related content links to blogs and LPs re: Security, Wolf security, Proactive Management)