The third and final Xenith BBQ of 2019 was held last week, just before Autumn sets in. Unlike the other BBQ days which were bright and sunny, it was looking distinctly grey and threatened to rain!
But giving up on a BBQ is just not our style. Low and behold, the clouds parted as soon as Marc fired up the grill, everyone trooped upstairs to the balcony for a well earned drink after a busy week.
Here's Marc our CTO (who is also our CBO - Chief BBQ Officer) with Paul, our Head of Digital Workplace.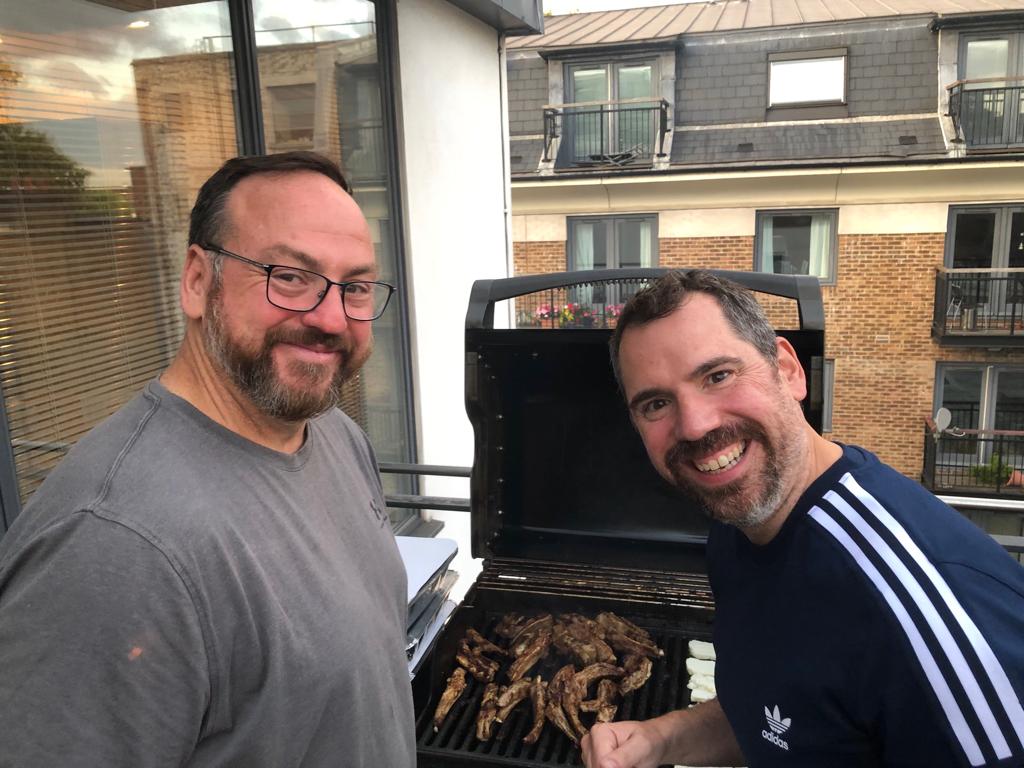 We had a great turnout. It's always fun to have a place to meet new members of the Xenith family, and also to mingle with departments you don't often get the chance to during your normal working day. The picture below contains folks from Engineering, Sales, Finance, Operations, the Helpdesk ...and Mick, who retired a couple of months ago but popped in to join us!
Following the usual Xenith BBQ format, Natasha Evans our Senior Client Relations Exec (and Head of Charities) had crafted a fantastic quizz including a picture round and a music round (this time we scored points for recognising film soundtracks).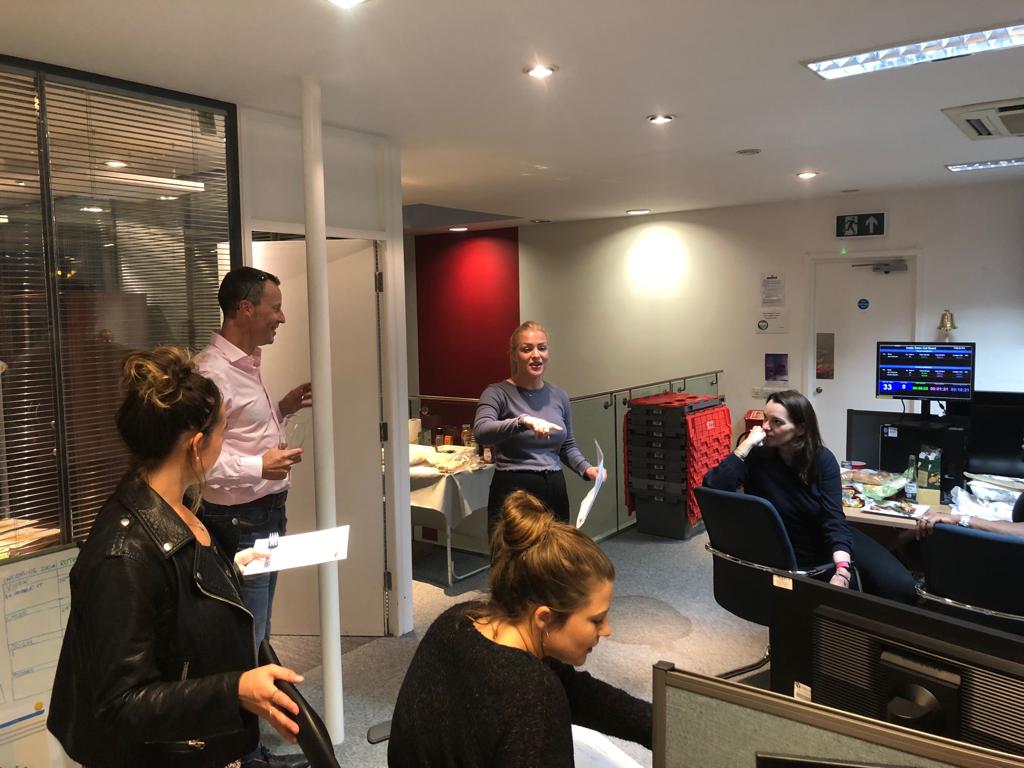 The quiz is one of Xenith's main charitable endeavours - money is raised by each participating team and the total raised is matched by the company effectively doubling the amount. At the end of each quiz, Natasha tells us a little bit about each shortlisted charity and then everyone votes on which one to donate that evenings funds to. This time, Great Ormond Street Children's Charity was selected because of an overwhelming majority - partially because of the personal experiences of several members of staff who told us about the great work they do.
So, how much did we raise in total from our our charitable programs this summer?
Stay tuned to find out in the next blog post. In the meanwhile, here's a picture of the last ones standing.