If the next decade is anything like the last, we can expect 10 years of advanced technological development, increased use of robotics and automation, an even larger global push to save the environment and a fast-changing workplace.
Quite often, the changes that take place in the business world are linked through common goals - for example, the changing workplace that continues to see more remote and mobile workers is made possible by the many technology advancements that make it possible.
The great thing about many of these changes is how they can influence and drive business goals from overall cost reduction to improving productivity through to ensuring secure, speedy and compliant customer interactions.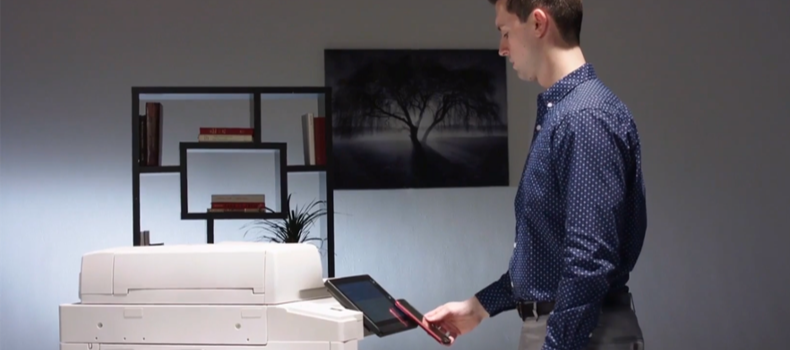 Automation and intelligent workplace services are going to be particularly pertinent over the next few years as organisation's begin to find smarter ways of working starting with inefficient processes within the business.
"The market for automation technologies, such as robotic process automation (RPA), is growing at 20 per cent per year and is likely to reach $5 billion by 2024." (Automation with intelligence, Deloitte)
An introduction to Intelligent Workplace Services
Intelligent Workplace Services is about designing the most efficient work environment. It is enabled by intelligent software and technology that creates productive employees, a secure environment and above all, an efficient workplace. Find out more about Xenith's Intelligent Workplace Services here.
Intelligent Workplace Services (IWS) includes a group of solutions that you may have come across in different industries and departments. It includes advanced automation solutions like Robotic Process Automation (RPA) and Ai Capture through to key business functions such as Managed Print Services and digital security, as well as smart applications that can make day-to-day processes more efficient.
What are the benefits of Intelligent Workplace Services?
Depending how Intelligent Workplace Services are implemented and the processes that are optimised, the benefits can transformative! Here are some of the key benefits of IWS:
Increase Productivity by Automating Workflow in the Office
Intelligent Workplace Services can help your company increase productivity with the use of automation, workflows and smart MFD based apps. Find out more.
Support Travelling, Mobile & Virtual Workers
Your entire environment can be deployed and controlled from a single web-based interface, even if you are a global organisation – including your print queues and print activity. Find out more.
Ensure Speedy and Compliant Customer Interactions
With personalisation and smart software, it's possible to provide speed and compliant customer interactions. Find out more.
Reduce Environmental Impact
Intelligent Workplace Services can be focused on managing your output fleet in the most efficient way possible to reduce environmental impact and make significant savings on resourcing. Find out more.
Heighten Security & Compliance
Organisations need to be able to protect sensitive information within documents & prevent sensitive data from being shared inadvertently or maliciously. This means having robust processes to prevent & detect possible breaches quickly. Find out more.
Reduce the Cost of Business Processes
There are a lot of ways to reduce the cost of printing and document processes from changing print hardware to changing processes through to encouraging cultural changes and awareness. Find out more.
How to get started with Intelligent Workplace Services?
Intelligent Workplace Services are a great way to help meet business goals while making processes within the business more efficient and more productive, but how do you know where to start?
It all starts with an assessment.
By reviewing your current processes, it's possible to identify processes and workflows that are either inefficient or could be made more efficient. A lot of companies will start by identifying their least efficient process and then use this as a starting point for adopting Intelligent Workplace Services.
The results of improving that process are often enough to make them realise that they should be approaching all of their inefficient processes in this manner and further still, it's a driving factor for process improvements across the organisation.
It's worth noting that you don't have to start big! Depending on the goal you have in mind and what the business goals are for 2020, you might choose to start small and implement an Intelligent Workplace Service that improves part of a process. For example, installing an expenses app directly onto your printer/multifunctional device might seem small but the result it can have can massively improve the expenses process for both the finance department and those submitting expenses.
There's a lot of potential benefits of Intelligent Workplace Services but in order to get started, you first need to assess your business processes and identify the best areas for change.