In March 2020 Kevin Sneader and Shubham Singhal from McKinsey & Company published an article that captured the attention of business leaders worldwide. It is titled "Beyond coronavirus: The path to the next normal".
In the article, they lay out insights on how organisations can respond to the current restructuring of the global economic order in terms of five different stages: Resolve, Resilience, Return, Re-imagination and Reform - in order to survive, and also in time, to flourish.
In this blog, we will take you through the article in order to discuss the repercussions these 5 different phases will have on the way businesses use technology to get from one stage to the next. We will take work done by Kevin and Shubham and examine it through a business technology lens.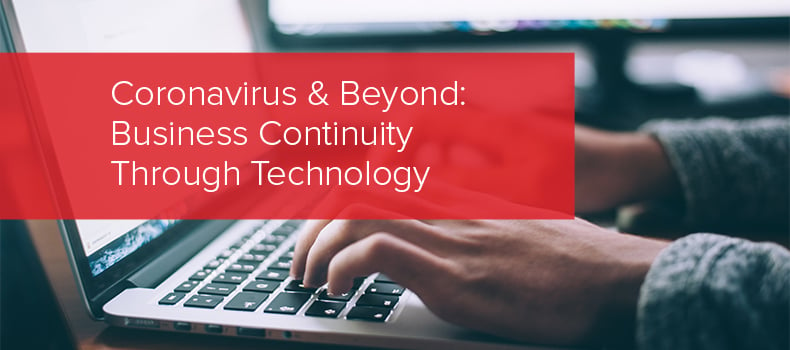 We have also examined how technology and automation has gotten people through a crisis in the past, and how business leaders are coping today - across our customer base of leading businesses and charities in the UK, as well as our partners, friends and associates. So, without much further ado, let's jump in:
Phase 1: Resolve:
The resolve phase is the immediate response to the coronavirus crisis and from a business technology standpoint, involves a sudden shift to remote working - across businesses, not for profit organisations that are so important during this challenging time, as well as in the classroom.
Some businesses experience a slowdown in their economic activities as demand for some products and services fall, while others rise. Kevin and Shubham have called this phase Resolve as it involves "the need to determine the scale, pace, and depth of action required at the state and business levels."

So what is involved in a sudden shift to remote working from a business technology standpoint? We think it involves:
Laptop device and remote working setups
Software to provide digital alternatives to paper-based processes
SaaS content management platforms
SaaS back office automation and process services
Ability to automate tasks/processes on hosted environment or as a service model
Change in client communication and document transfer
The ability to receive & distribute your physical office mail digitally
The ability to scan directly into your office systems from home
Securely print documents from home
Need to print high value client documents as a service
Increased use of eSignature solutions
Phase 2: Resilience:
Now that a semblance of business continuity has been established, businesses will grapple with acute pull-back of economic activity due to social distancing as well as liquidity and solvency challenges.
Kevin and Shubham write "Near-term issues of cash management for liquidity and solvency are clearly paramount. But soon afterward, businesses will need to act on broader resilience plans as the shock begins to upturn established industry structures, resetting competitive positions forever."

So what does this mean for organisations from a business technology point of view?
Our interpretation is that companies need to balance their need to invest in technology for competitive advantage, with their need to control and indeed reduce costs and overheads - both, during the resolve phase and resilience phases and beyond.
Luckily, many business technology suppliers see this as a time to give back to their customer community, as well as a time to gain market-share. Some ways in which organisations can procure leading-edge tech without upfront investment:
Move from a capital expense model to an operational expense model to spread the costs of any technology investment.
Look for deferred payment plans - many large tech companies are offering a three-month deferred payment plan to help organisations deal with cash flow issues in the immediate aftermath of the pandemic.
Look for enterprise-grade or award-winning software that is being offered for free, without any commitment.
Look for low-cost solutions that are being offered as off-the-shelf solutions - however, ensure that these solutions can be scaled up or down in terms both in terms of the number of end-users, but also in terms of functionality.
Look for solutions that leverage analytics to provide you only with what you need - nothing more and nothing less. That way none of your costs are wasted, but you should have the ability to scale up or down as required.
Also businesses should bear in mind our checklist before any investment into technology:
Easy to deploy for IT and quick to adopt for users.
Super-secure as bad actors will no doubt try to leverage the pandemic.
Administrable by heads of department in case IT is unavailable.
Useful once the pandemic is over.
And as already mentioned:
Financially sound decisions that require no upfront or immediate investment.
Scalable so you can flex up and down as requirements change.

Phase 3: Return:
Unfortunately 'return' refers just as much to 'returning the business to operational health' as it does to the return of economic strife due to the coronavirus during winter months. A lot hinges on the work we do during the summer months in order to prepare for the winter months - both in terms of the healthcare system and scientific research into vaccines, but also in terms of preparation of business systems and contingency plans.

By this stage businesses should have their plans in place to continue business as normal, allowing them a little bit more time and respite to think about the long term business model they are in, and how their organisation can weather the storm in the medium as well as long term. And, perhaps, also how they can emerge from the crisis stronger than before.

In this phase, despite being operational, businesses will realise that many processes that used to work during pre-coronavirus days are no longer operationally efficient, contain far too much paper and are just plain wrong in the era of social distancing - an era without access to your back-office systems, without access to your multifunctional printers, and outside of earshot of that guy in the admin department who always reminds you how to file your expenses or invoices.
This is a phase for collection, consolidation and contemplation. Some things to bear in mind during this phase, from a business technology point of view:
How will customers interact with the business in times to come? Will we need to switch from bricks and mortar to online? Will we need to communicate digitally as opposed to depending on the postal system, as customers can not visit the post office or access photocopiers to copy documents?
Will there be a shortfall in labour and skill set available to the business due to redundancies, and cashflow issues? Will it be possible to make up for the shortfall in man-and-woman-power with more cost-effective automation technologies?
Now that we are continuing to operate as a business, how do we ensure we are secure from an IT standpoint in light of the shift to remote working? How can we ensure the integrity of our data and protect personal and confidential information? How can we protect the business, its employees and its customers?
How is the virus going to affect my value chain and my supply chain? Do I need to invest in back-up plans to source people and materials from alternative sources? Do I need to consider technology or build new relationships with suppliers from different corners of the world?

Phase 4: Re-imagination: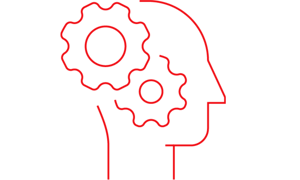 In this phase, it is time to crystalise and test the ideas and thoughts that have occurred during the Return phase.
As Kevin & Shubham say, "Opportunities to push the envelope of technology adoption will be accelerated by rapid learning about what it takes to drive productivity when labour is unavailable. The result: a stronger sense of what makes business more resilient to shocks, more productive, and better able to deliver to customers."
Some considerations during this phase could include:
Intelligent Automation that includes Robotic Process Automation (RPA) and Artificial Intelligence (Ai) to make up for short-falls in labour.
Innovations like Control Suite, that provide an all-encompassing security solution to facilitate workflow automation, security and governance across print, capture and output management.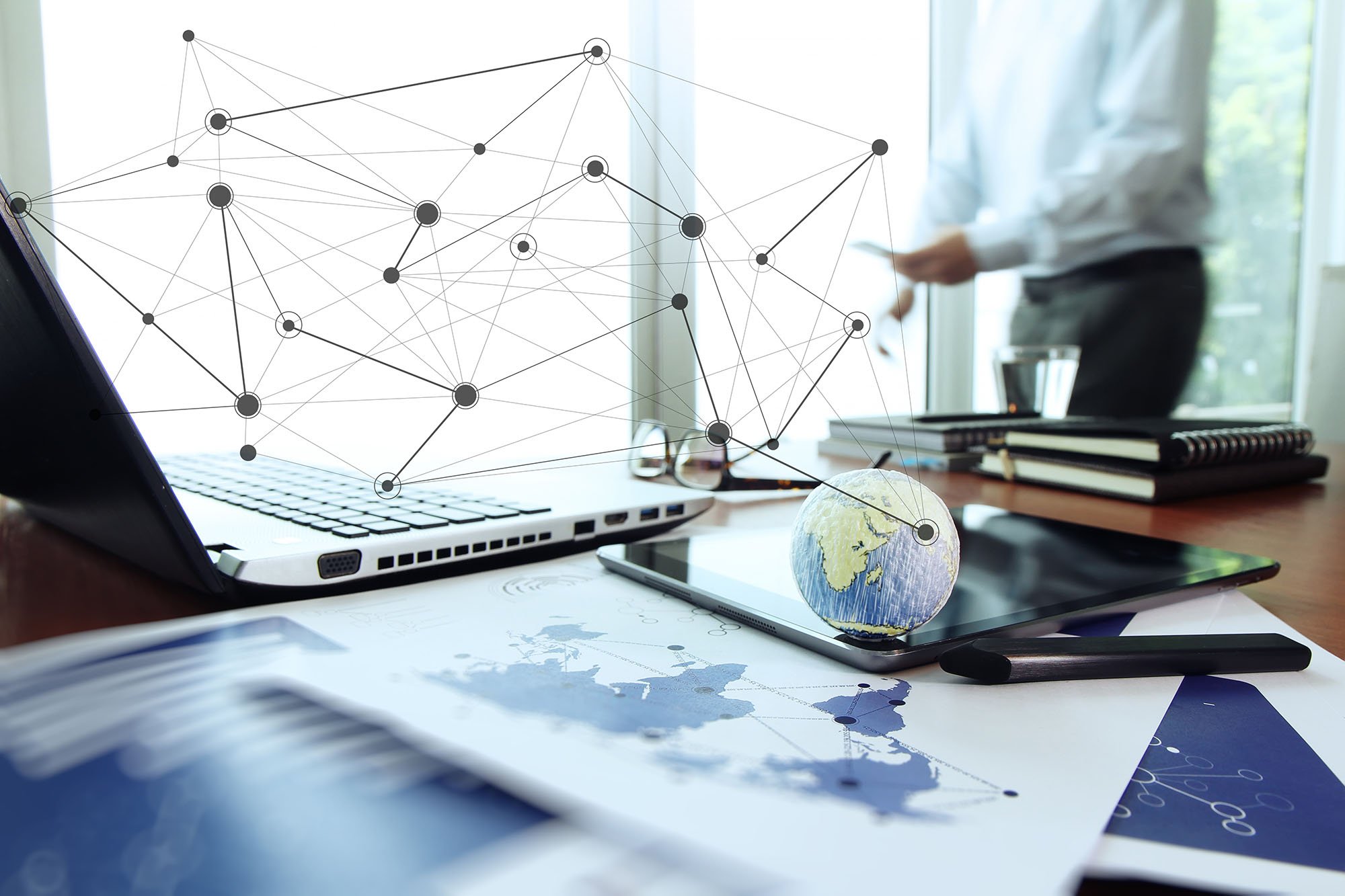 Phase 5: Reform:
Finally, out of chaos comes order. In 1817 there was a historic event in which there were global crop failures due to weather irregularities around the world. Man's favourite mode of transport at the time, the horse, wound up starving or being eaten. This horrible global emergency led to an innovation which we now know as the bicycle.

Much like the events in 1817, the current pandemic will also prove that necessity is the mother of all invention. We will be able to glean knowledge and insights from the range of innovations in all walks of life that have accelerated in the effort to adapt during the pandemic - in government, in healthcare, education, and indeed in business technology too.

It would be presumptuous to claim to be able to predict what this phase holds in store for us. No amount of surveys and research will be able to shed light on what the world will actually look like due to the innovations (and continued disasters) that unfold in these chaotic times. However, one thing is for certain - those who constantly innovate and adapt will emerge from this crisis stronger than before.